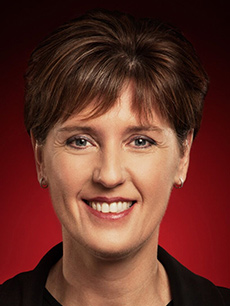 Let Marie-Claude Bibeau Minister of International Development Know She Matters
Thousands of Canadian Baptists have made a statement through the She Matters Campaign. Together we have raised our voices on behalf of marginalized girls and women in the Global South. Collectively, we supported programs that gave girls and women access to education and opportunities to develop their God given capacities. (See the sidebar for a report on 2015 initiatives.)
Our 2016 project commitments are aligned with the Sustainable Development Goals (SDGs) ratified by 193 member states of the United Nations in September 2015. There are 17 SDGs that will give direction to international development initiatives between 2016 and 2030. Gender equity and empowerment is one of the goals. The She Matters Campaign expresses our shared concern for the well-being and protection of girls and women in countries where CBM has international church partners.
A global survey was conducted in 2015 asking respondents to rank their development priorities for the next fifteen years. The majority of the 850 thousand people surveyed came from middle and low income countries. The overwhelming majority chose "a good education" as the most import contribution of international development programs. The result of this survey confirms the emphasis on education in the She Matters Campaign.
Several critiques have been expressed out of evaluations of the second Millennium Development Goal (achieve universal primary school education) over the past 15 years.
Secondary school education was overlooked. It is necessary for stable employment in most developing countries.
The focus on access meant that inadequate attention was given to the quality of education. Furthermore, marginalized groups often need supplementary educational support in addition to local classrooms.
Adult literacy programs were neglected.
There was only limited success in sub-Saharan Africa where girls, in particular, do not have access to schools.
She Matters programs are designed to provide tutoring and other support for girls who lack educational opportunities in order to ensure the successful completion of studies. There is an emphasis on secondary school graduation. We expanded women's literacy and vocational training opportunities in India and Africa.
Your commitment to She Matters is important in 2016. Please sign and send the electronic letter to the new Minister of International Development, Marie-Claude Bibeau. Please provide financial support for She Matters development projects. And please act as a She Matters advocate in your church and community. Bulletin inserts and worship resources are available from CBM.